GET STRATEGIC VIDEOS THAT LOOK AMAZING
AND MOTIVATE TO GO, GIVE, & PRAY!
Empower your mission with a video strategy guide*, content mapping, and cinematic visuals that move your viewers to action.
TRUSTED BY
*(AVS) Accredited Video Strategist 2022-23
WHAT WE
OFFER FOR MINISTRIES

LIKE YOURS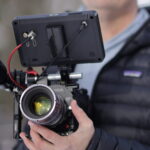 WORLD-CLASS VIDEO PRODUCTION
Get Jesus centered professional filmmakers that can help you make your desired video to grow your mission. Our cinematic visuals show your mission as you see it, look amazing, and that you want to share.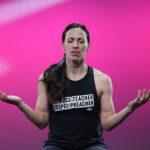 VIDEO STRATEGY GUIDE
Move from reaction based video planning to a proactive mission growing video strategy plan. We will help you define your audience, goals to measure success, content to create, and optimization for fiscal responsibility.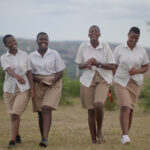 FREE RESOURCES
Most missions struggle to use video and need help with knowing what video to make, how to make it and where to post it. We created free resources to help you make it on your own.
20+ YEARS IN
GLOBAL VIDEOGRAPHY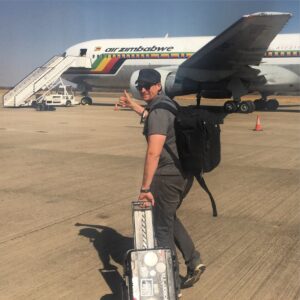 ARMENIA, INDIA, RUSSIA, KENYA, TANZANIA, CZECH REPUBLIC, UKRAINE, FRANCE, LIBERIA, ZIMBABWE, SOUTH AFRICA, ROMANIA, CHINA, MALAYSIA, PHILIPPINES, AUSTRALIA, PERU, MEXICO, REPUBLIC OF GEORGIA, GERMANY, NORTHERN IRELAND, ENGLAND, UGANDA, KYRGYZSTAN, KAZAKHSTAN, INDONESIA, HONG KONG, CAMBODIA, THAILAND, VIETNAM, CANADA, & ALL ACROSS THE UNITED STATES OF AMERICA
REAL
MINISTRY LEADER

REVIEWS
MARTY
CALDWELL
Chief Foundation Officer • Young Life
"TELLING VIDEO STORIES IS GREAT STEWARDSHIP FOR US"
DARREN + CHRISTINA
C.
Missionaries • Bible Translators
"WE HAVE A VIDEO WE ARE EXCITED TO SHARE!"
ALISA
KEETON
Founder • Revelation Wellness
"WHEN YOU SHOW IT, PEOPLE GET IT. HE MAKES THE UNSEEN... SEEN!"
TIM
GRIFFITHS
Director Stewardship • Village Missions
``MISSIONARY FILMS HAS THE DESIRE TO HELP OUR MINISTRY SUCCEED!"
STORIES THAT
MOVE HEARTS

& CONNECT VIEWERS
In a world where there are so many worthy causes competing for attention and funding, using video can make the difference between getting noticed or getting lost in the noise.
Video is a powerful tool that can help your mission connect with your audience in a more engaging and personal way and increase awareness, engagement, and fundraising success. A well-crafted video can transform the perception of the organization and inspire others to join in its mission to spread the Gospel of Jesus Christ.
Fundraising Videos, Creative Films, Social Media Videos, Impact Stories, Ministry Overview Videos
F.A.Q.
Frequently Asked Questions
I can hire anyone with a camera, what makes you unique?
We believe what you do.
So it is easy for us to fit in and understand the message you are bringing to your viewers.
We hate bad ministry videos
 So we technically make them look good and we are crafting the story in the best way possible without confusing the viewer.
We love making films
We can help you create authentic stories with cinematic visuals that will connect better with your supporters and can help you to share what your mission does.
We believe in your mission
We feel like we are a part of your mission and will take the time and extra care in the planning and production.
Do you charge for your services?
We are not independently wealthy or have a group of donors that sustain our mission. We charge for our services aiming to make a fair livable wage plus cover the costs of running our mission. Get a no pressure quote on your video and know exactly how much it will be.
Where are you located?
We are located in Spokane, WA but have traveled to the whole world making videos for missions and nonprofit organizations.
How much do videos cost?
Our video projects have ranged from $3,000 – $60,000+ depending on location, labor, and travel costs. We find that we saved our mission partners over %50 in production costs as compared to a corporate production rate. Get a no pressure quote on your video and know exactly how much it will be.
What's your favorite camera?
We have filmed with Red, Sony, ZCAM but right now we love the Canon Cinema line up and use RED to film the high end stuff. We are currently filming on a Canon C70,R5, and the Red V-Raptor. Do you want to become a missionary filmmaker too? [Click here to learn more]
LET'S MAKE
YOUR VIDEO

TODAY
Let's talk about your mission and see if video is right for you.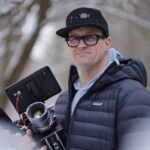 ASHLEY

MADDOXFOUNDER, LEAD FILMMAKER
⚔️ SLAYER OF BAD AND CONFUSING MINISTRY VIDEOS
Reach me direct at +1-520-400-6065 or

[email protected]
About Ashley:
In 1995 I started a ministry at my high school in order to reach my friends with the Gospel and in 1999, I started to make videos. In 2001 I graduated from a bible school with a communications/film degree. When I made a video in 2010 about a missionary in the Philippines and then seeing the impact the video made, I knew I was being called to something great; sharing the stories of what God is doing all over the world. Today I have made 1000's of ministry videos helping hundreds of ministry partners worldwide…


GET AMAZING VIDEOS THAT MOTIVATE TO GO, GIVE, AND PRAY!
OUR MISSION
TO HELP YOU

GROW YOUR MISSION
FREE DOWNLOAD HOW TO MAKE A 3 MINUTE MINISTRY VIDEO