Get a Custom Plan to Optimize Your Ministries Video.
You need a plan to grow your mission with video. Take the 10-minute assessment, and you'll get a FREE, customized plan that will optimize video in your ministry so it generates more results saving you time and money.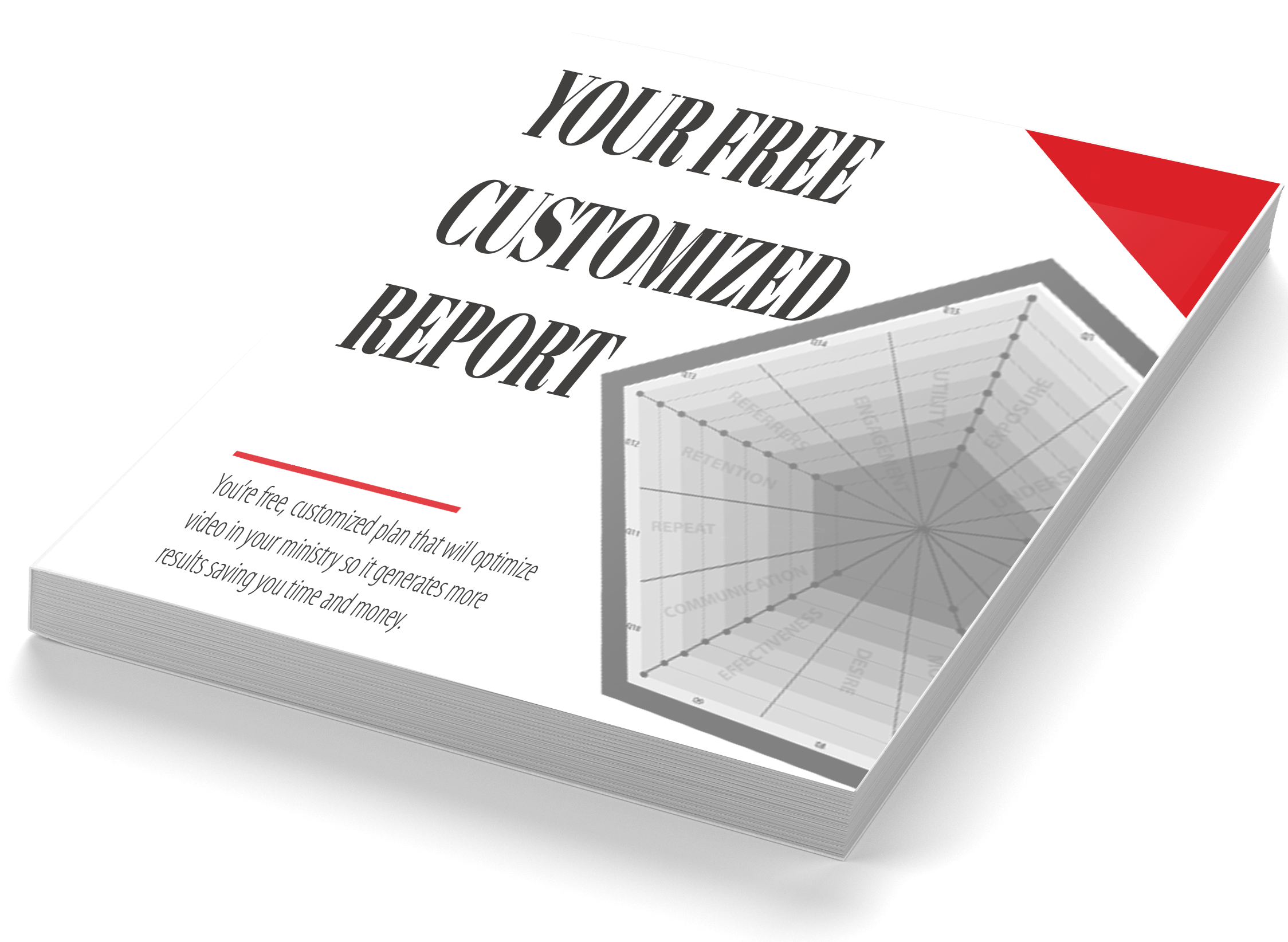 Creating videos for your mission is like a journey.
When you know where to lead people down the five areas of that journey with video, you build a ministry that grows.
Awareness
Discovery
When you create awareness with video, your viewers sit up and start to pay attention. This phase of the journey invites people into your mission they can see it and feel it.
Engagement
Community
Your mission is an expert in its field and inviting people into it by adding value to their lives can be done with video. Creating a community around your mission is key to growing.
Conversion
Understanding
This step of the Journey gets people across the line from spectators to participants in your mission. Videos can help answer questions open a dialogue in this phase.
Loyalty
Learning
Video now invites the new donor or supporter deeper into your mission. This gives them a chance to discover insider language and knowledge.
Advocacy
Sharing
The final step is helping your donor share who your mission is with their community. Video can guide them and give them the tools they need to help them as they share about your mission.
Your report will show you where your ministry is performing well using video, where you need to improve, and give you a customized plan for more results.
TAKE THE 10 MINUTE ASSESSMENT & SCHEDULE A CALL
WE ANALYZE THE ASSESSMENT & BUILD A CUSTOM REPORT
DURING THE CALL YOU GET YOUR REPORT GIVING YOU THE NEXT STEPS YOU CAN TAKE FOR OPTIMIZATION
Once you take the assessment
Set up a call to go over your report
Don't trust the internet?
Do it the old fashioned way.
Reach us direct at +1-520-400-6065
or email us at

[email protected]
GET AMAZING VIDEOS THAT MOTIVATE TO GO, GIVE, AND PRAY!
OUR MISSION
TO HELP YOU

GROW YOUR MISSION
FREE DOWNLOAD HOW TO MAKE A 3 MINUTE MINISTRY VIDEO